Accessories and key parts
---
Bryson has a wealth of magnetic drive pump accessories and key components you need to minimize your downtime.
we stock the key parts and accessories you need for any Bryson Magnetic Drive Pump.
Our spare parts are produced with the same precision as new products. They fulfill the same criteria and get tested to meet our client's requirements and performance range. Our objective is to ensure that each part fits precisely and brings the pump system performance back to as-new condition.
Our team of experienced spare technicians is on hand to provide professional advice and expert assistance to help accurately identify your needs.
---
PP (POLYPROPYLENE)
The most widely used thermoplastic polymer for the construction of anti-acid centrifugal pumps. It offers good resistance to most acid and alkaline solutions and can be used, depending on the concentration of the aggressive liquids, at temperatures of up to 80°C.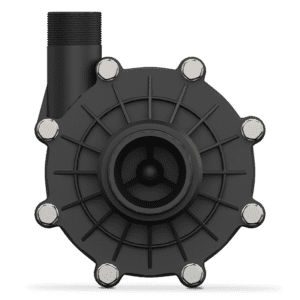 PVDF (POLYVINYLDENFLUORIDE)
Fluorinated thermoplastic with exceptional resistance to corrosion and temperature. PVDF covers a wide range of uses but is ideal for highly concentrated acids. It is not suitable for certain inorganic bases, such as caustic soda. Operating temperature: max. 100°C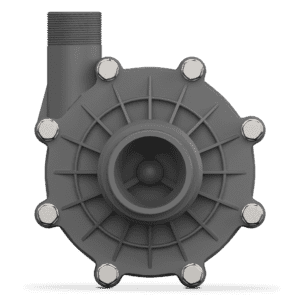 METAL (AISI316, HASTELLOY)
Our magnetic drive pumps are also available in stainless steel or Hastelloy. With these metallurgies, they can pump difficult liquids such as hydrocarbons, solvents, coolants, some oils, and some flammable liquids. Operating temperature: 160°C max (version with graphite bushings).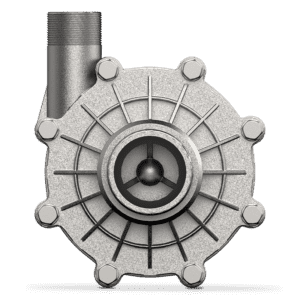 Materials of Construction
Carbon Steel
316 SS
CD4M-Cu
Alloy 20
Alloy B&C
Duplex Stainless Steel
Ni-Hard
Titanium
Motors
---
All motors are according to NEN-EN-IEC 10072-1 DIN 42673 NEN3321 standard, 2- or 4-pole for 230/400 V or 400/690 V / 50 or 60 Hz, IP55, ISO class F. Other protection classes against dust and or humidity on
request.
Impeller
---
Thanks to the tight tolerances between the pump
housing and impeller, the pump achieves a relatively high pressure. However, this feature makes the pump non-suitable for pumping particles. If your liquid contains particles, a strainer should be installed in the suction line to protect the pump! In order to save on costs on repair jobs, these pumps are provided with wear plates in the pump housing.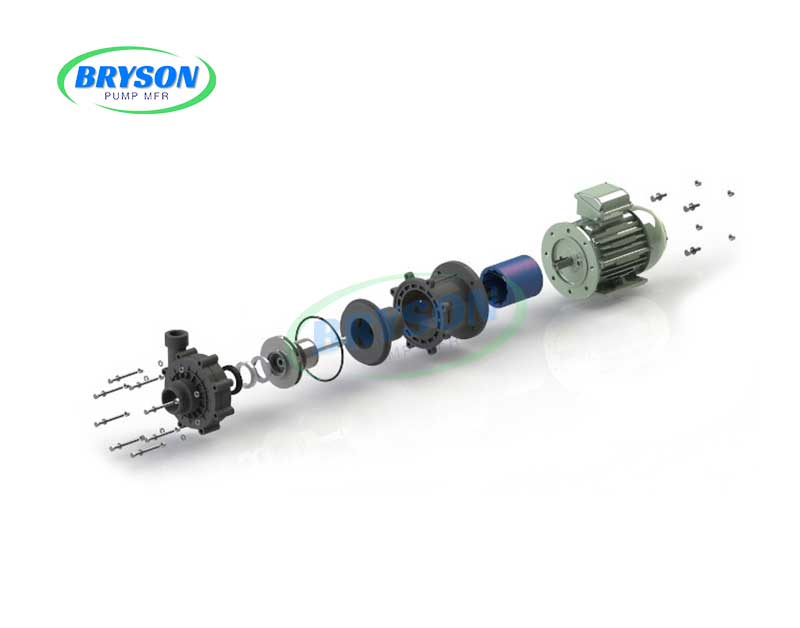 Other accessories
---
Casing covers
Bearing Housings
Bearing Covers
Couplings
Shafts
Shaft sleeves
Impeller Wear Rings
Case Wear Rings
Bearings
O-rings
Gaskets